Sencito mobile application
Keep track of what's happening in the municipality or at home. The mobile application simply connects you to the Internet of Things devices. From anywhere, with a few clicks and for free forever.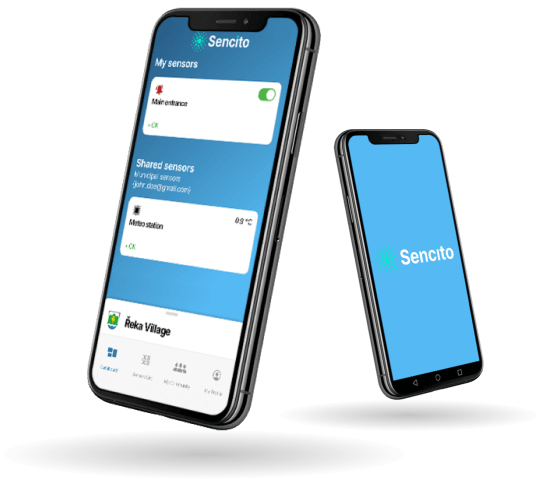 What you get with the application
Data from all sensors
sorted into graphs for a quick and detailed overview
Mobile application for iOS and Android
as a storage of data from sensors and a communication tool in the municipality
Administration system
Sencito web portal for publishing news for citizens
You will master the application at once
FREE
download the application to your iOS and Android smartphone. (graphically iOS and Android icon).
SIMPLY  
connect to the network in the application, activate the sensors and everything around them, for example how often you want to receive notifications.
IMMEDIATELY
and you can clearly see all the measured values that you can share with family and friends.
FIRSTLY
you will find that something is happening in the municipality. A beep will sound from the municipal Info Channel.
Application for download