How to add a smart sensor - a guide for the municipality
Install the Sencito mobile app .
We have registered for you and have sent municipality administrative user accesses to your email, which are used to access the mobile application or the Sencito Administration System.
Log in to the mobile application using the sent accesses; do not forget to check the Administrator login.
Add your purchased sensors using the QR code on each sensor.
Set your sensors as favourites (*), then you will have a complete list on your dashboard (main panel) app.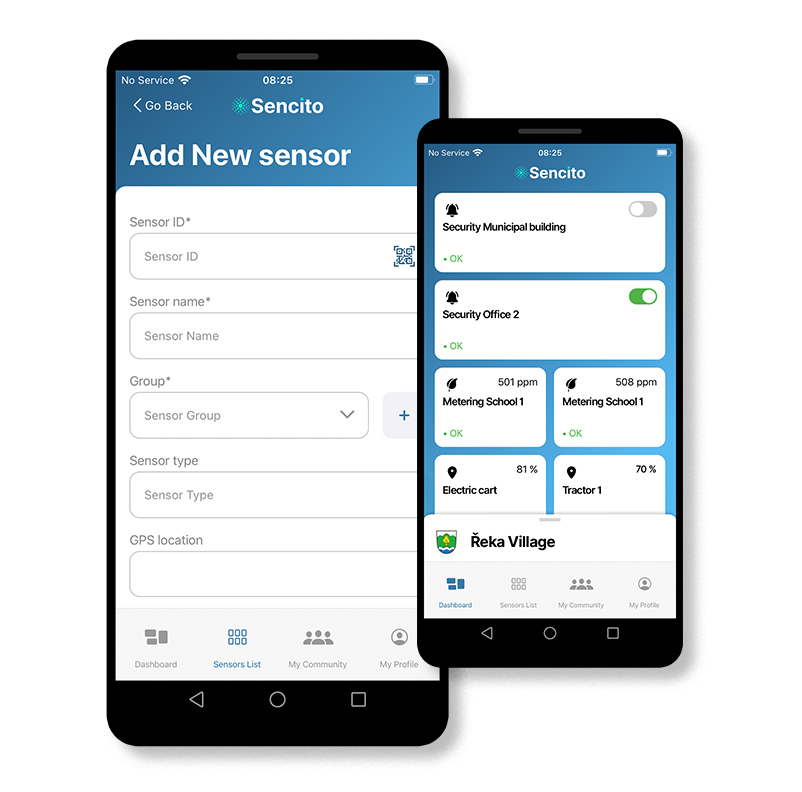 What else can the app do?
Notification settings
Application notifications options (push notifications), SMS, email.
Main and secondary info channel
You can also have information from the neighbouring municipality.
Sensor settings
Sensitivity settings, sending periods, measurement periods, etc.
Smart sensor sharing
Share sensors with a neighbour, family when you go on vacation.
For municipalities can connect to their device smartly without their mobile phone.
Do you have any other questions? Write to us.