What is Sencito
The Internet of Things can bring great benefits to even small communities. We've found a way to make it available to you. Simply, efficiently, with a small budget.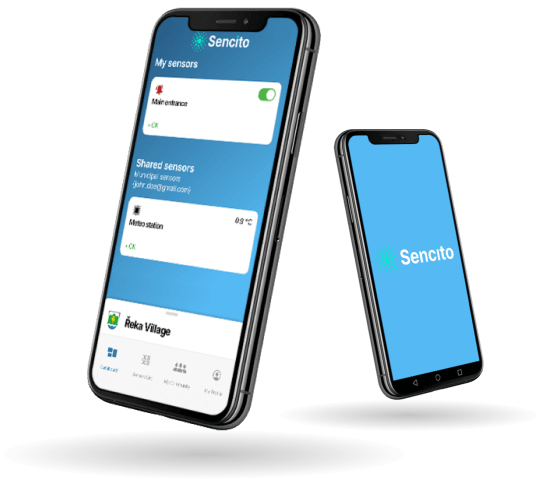 How the Internet of Things works
The Internet of Things connects various devices with the Internet. Even from a distance, it allows you to have a perfect overview of everything that interests you - from air pollution around the factory to the filling of containers for sorted waste to the amount of CO2 in schools. The Internet of Things is a great help for municipalities and citizens, which you will appreciate not only in moments of unpredictability but also in strategic decision-making or process automation.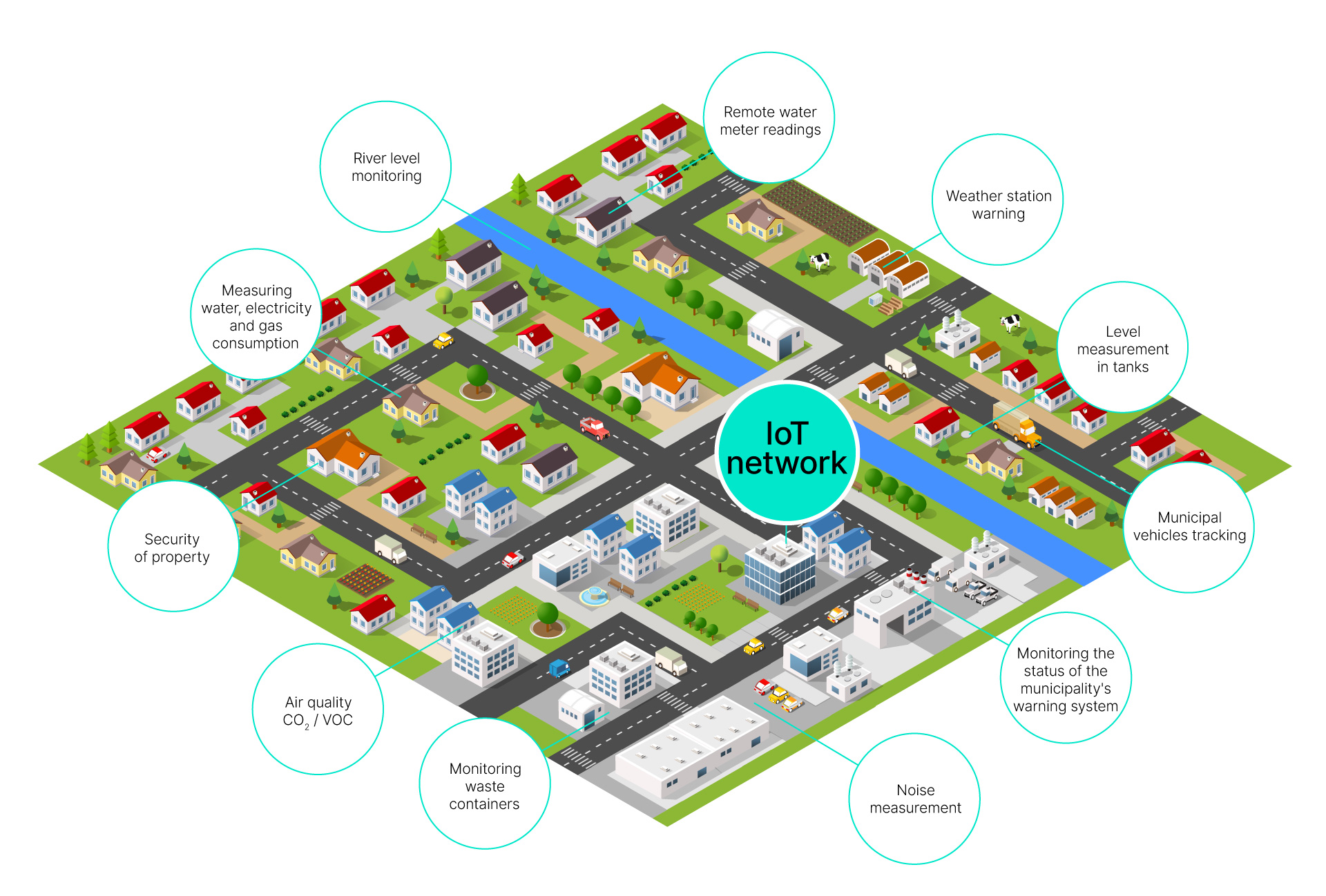 What does our solution include?
LoRa network
for secure data transfer between sensors and applications
Mobile application for iOS a Android
as a storage of data from sensors and a communication tool in the village
Administration system
Web portal Smarter municipalities for publishing news to citizens
Top sensors
own production with battery life up to 5 years and for a fraction of the price
Smart dashboard
for easy sharing of selected data on the municipal website
You can do it too
Every municipality can manage the Internet of Things without much effort and knowledge of modern technologies.
Find out the step-by-step procedure.
Why a smart municipal network from us
AS THE ONLY
We offer solutions for all municipalities from 100 to 5000 inhabitants.
COMPLETE PACKAGE
For the simplest possible introduction of the Internet of Things in the municipality, we provide services as one unit.
WE ARE MANUFACTURERS
We will put stand by the reliability and quality of our sensors and systems. 
---
own manufacturers
custom developers
own network
own cloud (storage)