Level measurement in tanks (retention, etc.)
Do you have an overview of the amount of rainwater in your retention tank? A smart sensor will measure it for you. You get a 100% overview wherever you are. Conveniently, with a few clicks on your mobile.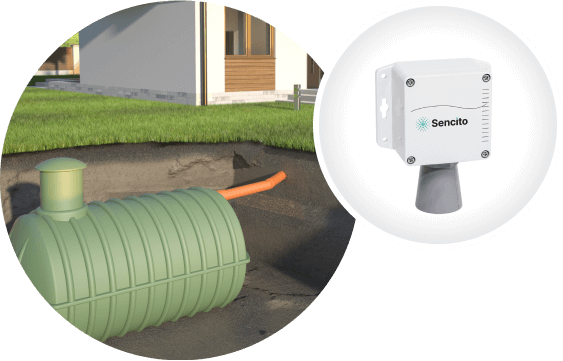 Where to use the sensors
Rainwater retention tanks
municipal wastewater treatment plants
tanks, reservoirs for water or other liquids
Benefits for municipalities and citizens
Overview of the level in closed tanks and sumps in hard-to-reach places
Warning of lack or excess of water or other liquids
Jak to funguje v praxi
Put a smart sensor on the tank.

In the Sencito mobile application you will see how much water is in the tank.

You can access the data anytime and from anywhere. 

Even from a distance, you can better plan, for example, watering your garden in the cottage.